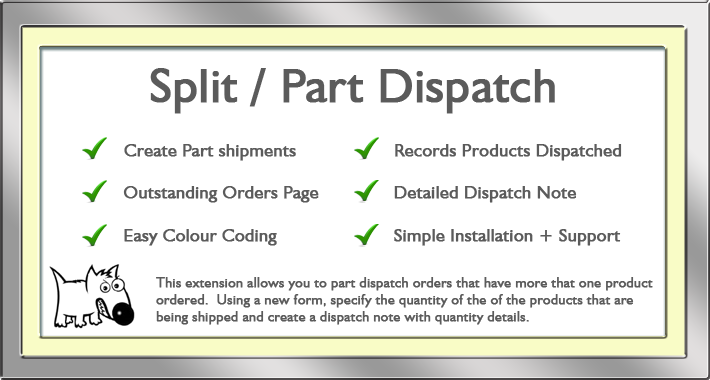 Extension avaiable here:
Split Dispatch
Instructions available here:
Split Dispatch Instructions
This extension allows you to part dispatch orders that have more that one product ordered.
Using a new form, specify the quantity of the of the products that are being shipped and create a dispatch note with quantity details.
The Part Dispatch button is only available on orders with 2 or more products.
When a part dispatched order has had all the products shipped, the button will no longer be available.
When viewing a part dispatched order, the quantity column will show the number of products shipped in brackets eg. 10(7).
The order list shows outstanding part dispatched orders in Red and completed part dispatched orders in Green.
You can view all outstanding orders by clicking on the 'Outstanding' button at the top of the order list.