Hello,
I am not sure if it was me by error or if it was the recent update but, all the section "Featured" with the products inside has never show up on my page common/home...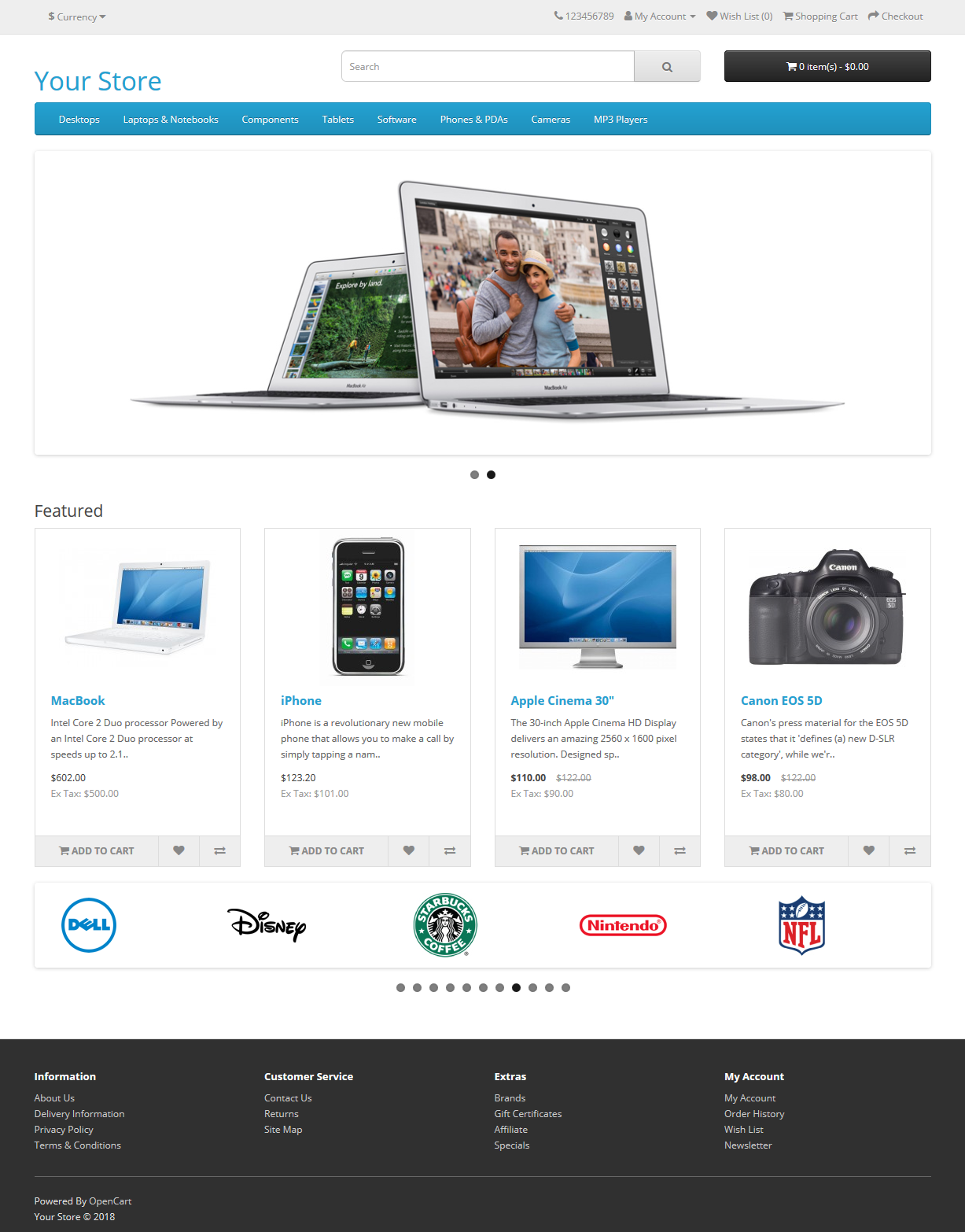 Now i have only the menu, the sliders galleries with the brands, like on this image, but I have no products appearing like on the features here on my page home...
I have entered my prodducts manually and I don't know if I forgot something or not for my products to be appearing in that section of the homepage..
Is anyone here that can help me to fix this first issue ?
Another issue i have is with for almost the same... When i hit to Design > Banners > When i create a new banner/slider and add it to my banner list, with text, link, image, i have then no option to select it , renaming of the banners is not appearing under Design > Layout > Layout List > Home > Position of module > Content Top > There i can not find the new banner named in any of the sections....
I am on OpenCart V 3.0 latest version available.